Originally launched in 2019 as a part of the Case Study Collection, Blueprint drew inspiration from maybe the most well-known of the case study homes — the Stahl House. It is an exemplar of modernist living in the Hollywood Hills, paired down to its essential elements for maximum utility and effect. Paralleling the Stahl House's use of industrial and natural materials (steel, concrete, and glass — unconventional for residential construction at the time), this textile is comprised of a blend of performance and natural fibers, allowing for enduring strength, but with a residential hand.
Blueprint launched with an overwhelmingly positive response! With a base colorline of just five cool neutrals, in mid-2020 we were excited to expand this colorline. With eight additional colorways, the line now includes warm neutrals and beautiful pops of color.
As the perfect addition to any space, this upholstery textile boasts a 100,000-abrasion rating and is finish and FR free. This soft, orthogonal texture pairs seamlessly with a wide variety of textiles. It truly is elegant and timeless.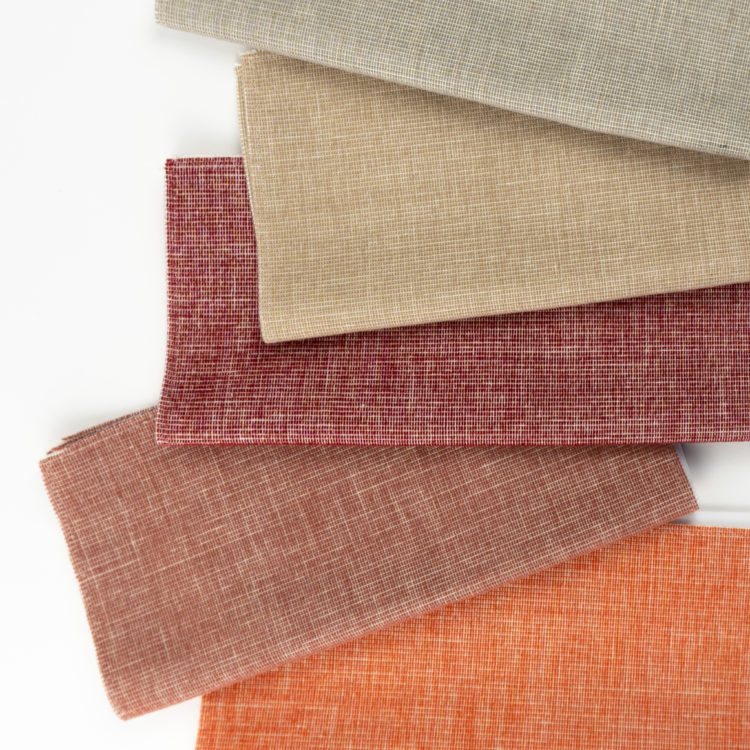 Here are a few inspiring ways to use Blueprint with the rest of the Luna collections — if you're interested, you can order these rotations as a complete set. Just email our sample room with the rotation name and where you'd like it shipped. We'll take care of the rest!

Specification:
Ellwood Dwell (ELW-5857); Hardcopy Trace (HCY-5539); Llinen Lullaby (LEN-5556); Blueprint Stahl (BPR-5804); Triad No. 23 (TRI-5845); Spellbound Ceramic (OCS-4092); Coco Grisaille (CCO-5593); Bungalow Elephant (BGO-5641); Dapple Tint (CDP-2241); Blueprint Carlotta (BPR-5805); Hardcopy Reflection (HCY-5538); Mason Celadon (MSN-5886); Ellwood Ivy (ELW-5856); Blueprint Hillside (UPR795); Dimension Mohair Greyhound (DDM-5095)
Template:
Spun Himalayan (SPN-5764); Metro Lexington (MTR-5917); Blueprint Shulman (UPR799); Woohl Darling (WHL-5575); Mason Potter (MSN-5882); Blueprint Woods (UPR798); Boink Zip (BNK-5498); Micro Bubbly Mushroom (NCM-4044); Hardcopy Mirror (HCY-5532); Blueprint Trace (UPR793); Llinen Whey (LEN-5554); Cozy Lamb (SCO-5201); Blueprint Draft (UPR794); Spun Cocoon (SPN-5763)

Program:
Entenza Fireside (ETZ-5828); Blueprint Sunset (UPR797); Micro Bubbly Orange (NCM-4045); Urban Grid Collister (UCU-2513R); Mason Artifact (MSN-5881); Dimension Mohair Sugar (DDM-5091); Cozy Flock (SCO-5202); Framework Hampstead (FMK-5673); Spun Caravan (SPN-5766); Blueprint Herschel (UPR796); Metro Castro (MTR-5918); Mason Kiln (MSN-5883); Loop Variable (LPP-5734)