A paradigm shift is a fundamental change in the basic concept and practice of a discipline. Luna's Fall collection, The Paradigm Collection, plays with this theme, embodying ideas around a change in perspective in an evolving global landscape.
Amid COVID-19 and the impacts of climate change, our health and wellbeing have never been more important. In response, Luna's approach to textile design and development is shifting to place these needs at the forefront.
Each of these four new textiles play with varying visual perspective, from the subtle character of Layer, to the strong textural depth of Three-D. The collection has an emphasis on soft, yet highly durable and dimensional textures. In addition, Luna prioritized performance and cleanability with these four products in response to hearing and understanding the importance of both as the landscape of our industry shifts. As a bonus, the Paradigm collection as a whole is free of added finishes.
To the road ahead!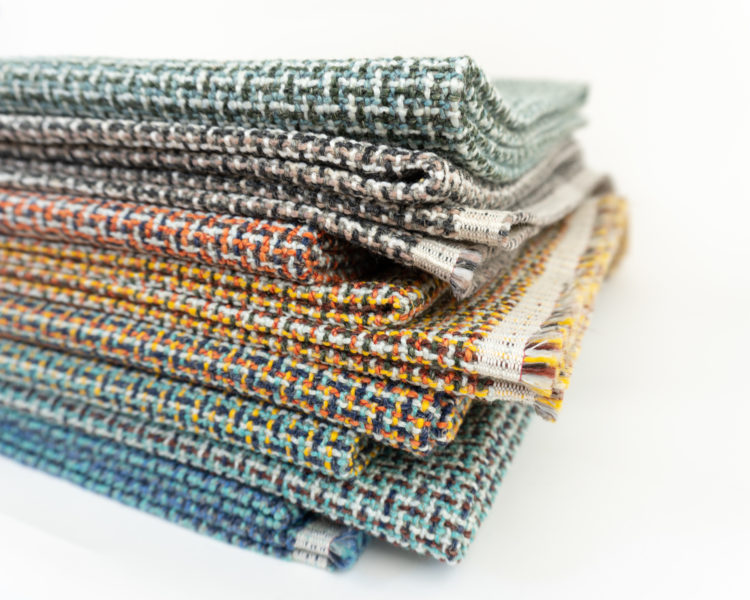 Three-D
Bold graphic and textural depth come together in Luna's Three-D. Through the interplay of a customized warp layout and vibrant bouclé yarns, a dimensional grid design emerges from Three-D's surface. This unique structure underscores the influence of construction and color to create depth along a linear system.
Three-D's boucle yarns work to create a soft, yet highly durable fabric, with a 50,000 double rub (Wyzenbeek) abrasion rating. This comes with an offering of 8 multi-color options making it suitable for many upholstery needs.
Optik
Performance and textural dimension define this new addition, Optik. True to its name, Optik's three color structure plays with visual illusion, creating depth within its bouclé construction. As a multi-color texture, this textile bridges a range of palettes, allowing for seamless coordination within any space.
Offered in 16 colorways, Optik is an essential for all projects. With a 100,000 double rub (Wyzenbeek) abrasion rating and its bleach cleanability, it's the perfect addition to your high-traffic environments.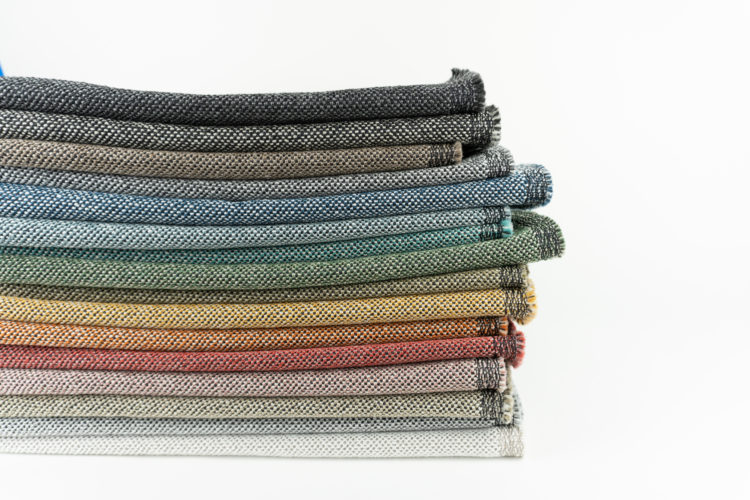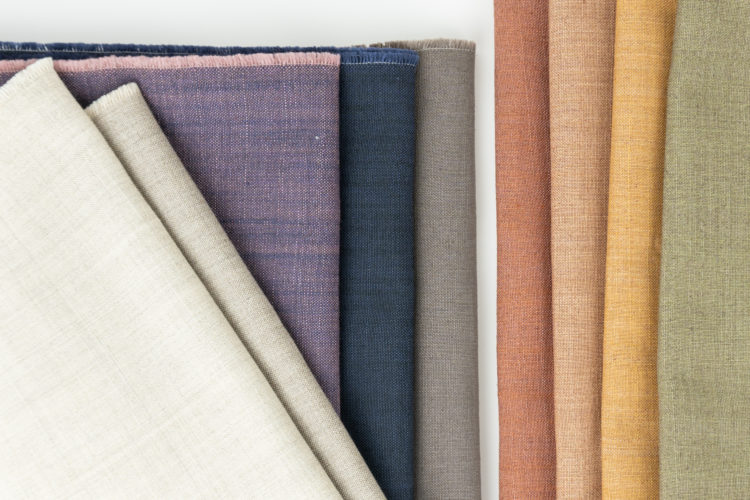 Aperto
Aperto is a multi-purpose textile that boasts soft dimension and high performance. Offered in a muted nine-color palette, Aperto brings a refined natural linen look to any indoor or outdoor space. With approval for use in upholstery, panel, and drapery applications, Aperto's options are endless.
With a 100,000 double rub (Wyzenbeek) abrasion rating and ability to bleach clean, this is an easy add to any space. Aperto is free of any backings and finishes while remaining a high-performance option for projects of all kinds.
Layer
Layer is Luna's latest addition to our collection of non-woven upholsteries. Bringing a leather-like texture to a highly durable composition, Layer adds versatility and beauty to any space. This textile is comprised of 100% Silicone on the face, creating a supple hand across its' range of 18 neutral and vibrant colorways.
Layer also has an impressive roster of performance attributes! Its abrasion rating is high— passing over 225,000 double rubs (Wyzenbeek). It is bleach cleanable, free of added finishes, and, with an extended lightfastness rating, is suitable for use outdoors. Layer is Prop 65 and AB 2998 Compliant, and HHI Certified. It's an ideal product for office, education, and heavy-duty contact including airports, hospitality, and healthcare applications.