We at Luna are thrilled to introduce a new, quick interview series on our Journal called Prompt. To kick off the series, we're so excited to introduce Chicago-based interior designer, Victoria Johnson.
While working full-time as a designer, Victoria's passions and interests in culture, travel, and design led her to create the blog, Design to Five. Design to Five enhances the link between culture, travel, and design. The blog showcases products from local and diverse artisans, explores colors and trends, and features materials and palettes inspired by places around the world. Once you're done reading this, if you'd like to see more, check out Design to Five for inspiration, and discover products and new materials, and travel-related content. The blog encourages affordable, conscious, and educational adventures for design lovers.
For this story, Victoria took inspiration from a pre-COVID trip to Lisbon and created a color story using some Luna Materials.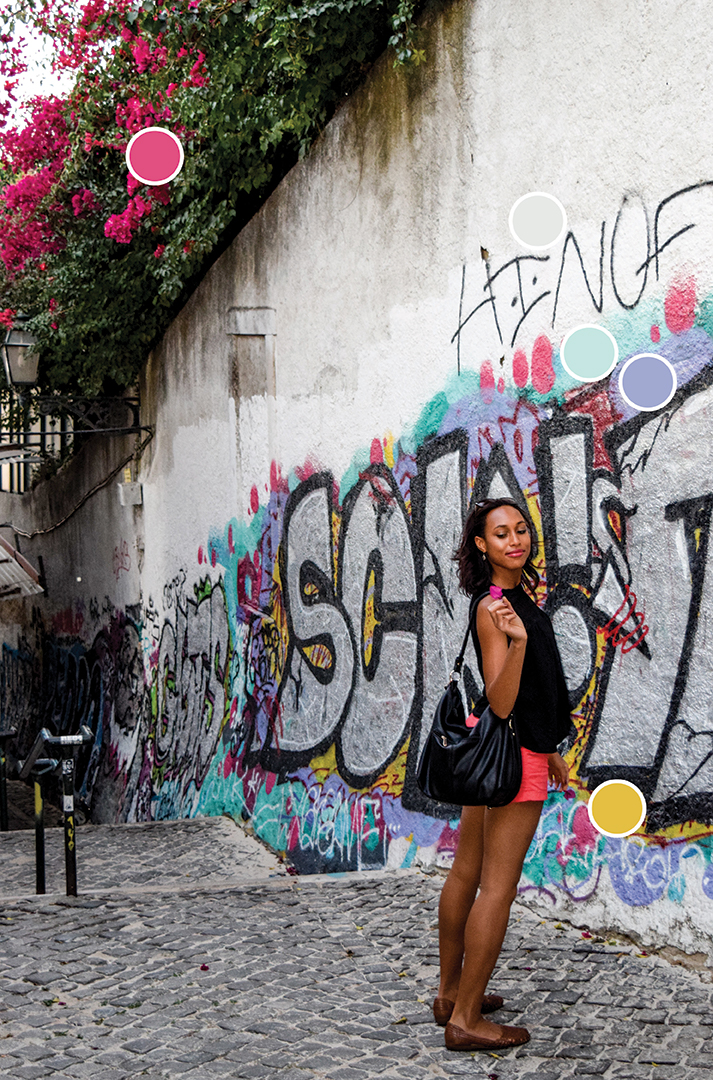 Who or what has been your biggest source of inspiration lately?
My biggest source of inspiration lately has been from my everyday surroundings. I usually am inspired by global influences and my travels. These days (when I am not reminiscing with old travel photos or dreaming up my next adventure), I am inspired by the beauty of the everyday. This past summer and fall, I would go on photography walks. It was a way to get movement and fresh air while building my photography skills and taking photos of nature nearby. It really left me supercharged and inspired. Through my camera lens and with a photographer's mindset, I could fully appreciate the colors, textures, and shapes created by the environment around me.
What's your caffeinated beverage of choice to kick start your day?
Since working from home, I don't typically drink caffeine in the morning. In the past, I would have tea. I am not a fan of coffee (hello burnt-bean water)! These days, I'll drink a glass of water when I first wake up, meditate, and then get some movement in to kick start my day. If I need an extra boost (we've all been there), tea is my go-to. I love a good green tea, but my favorite tea is a cinnamon orange loose-leaf black tea from MarketSpice — based in Seattle. The tea is naturally bold and sweet and smells wonderful. Seriously, it is so amazing!
Favorite Luna Textile to spec right now?
My favorite has to be Three-D in the color Telly. It is featured in my travel palette! The colors, textures, and structure make this an eye catching and showstopper upholstery.
Best piece of advice for being a part of a successful design project?
Start every project with a fresh lens and keep circling back to the big picture while working through the design.
Favorite playlist for the office?
I have formed a deeper love of music over the past year. I curate seasonal playlists based on music I discover and love during that time of year. I'd be vibing to that while working! I just started my Spring 2021 playlist. It's on repeat! My music taste is eclectic but is centralized around Alternative R&B, Indie-Folk, and Indie-Soul (Thanks Spotify Wrapped). If I need to set the tone for deep focus, I'll listen to some soft jazz.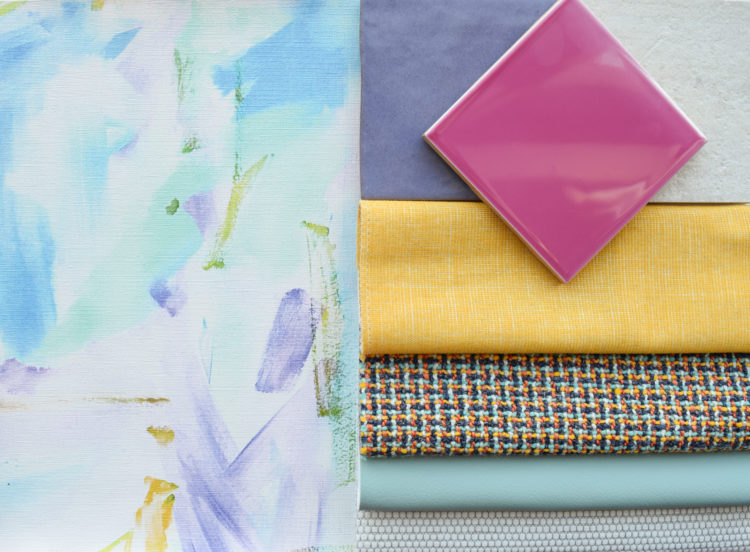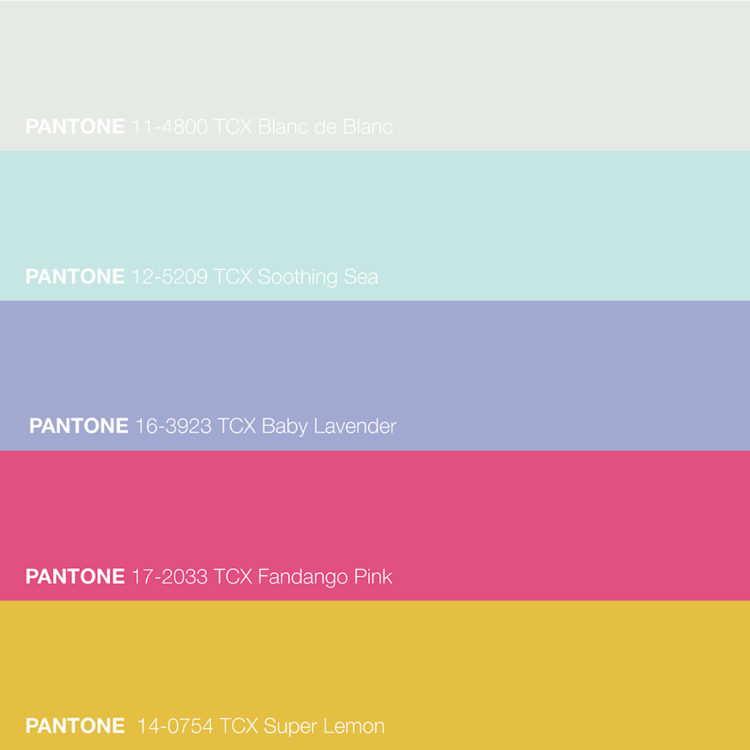 Top design tip for any space or project?
Always circle back to function, goal, and experience in a space. Take a step back and look at how the design and decisions play into the overall message. Think about intent. With the items selected and designed, what are we communicating to the end-user? How do the decisions, selections, form, and layout help inform people how to interact with space? Designers have a big impact – a direct influence on how we can impact people's experience. Are we effectively communicating and showcasing how a certain space's intention is to collaborate, relax, focus, or energize? Constantly revisiting the grounding idea/ core element is key to help produce the desired outcome.
What design trend are you most looking forward to using in 2021?
I look forward to using earth tones and chromatic neutrals, eco-friendly design, and the use of honest materials. I am particularly drawn towards the emerging Japandi style — the blend of Japanese and Scandinavian design. Of course, I love a good plant moment. As a plant lover working on my urban jungle, I love infusing life into a space by incorporating plants! Biophilia for the win. Oops, that was about five.
Give us some background into your process — what was your inspiration? What lead you to choose these materials for your palette?
My process – I am deeply influenced by the surrounding environment. I first look at color for my inspiration. What colors am I drawn to that I immediately notice? Then I look at the unexpected play of colors. What color sources may be an unexpected combo or subtle moment to tie into the palette? Then I look at textures, elements, and shapes. How do they translate into textures for finish materials? What shapes show up that could be represented in a pattern? How do I create a motif and theme to use as a base to unify and tie a palette together? How did I feel in that space? What did I experience? How do I portray the essence of that emotion and translate that visually into a palette? My blog posts break down my inspiration to the color source. It is a fun exercise to go through. It allows me to constantly explore and flex my palette-creating skills!