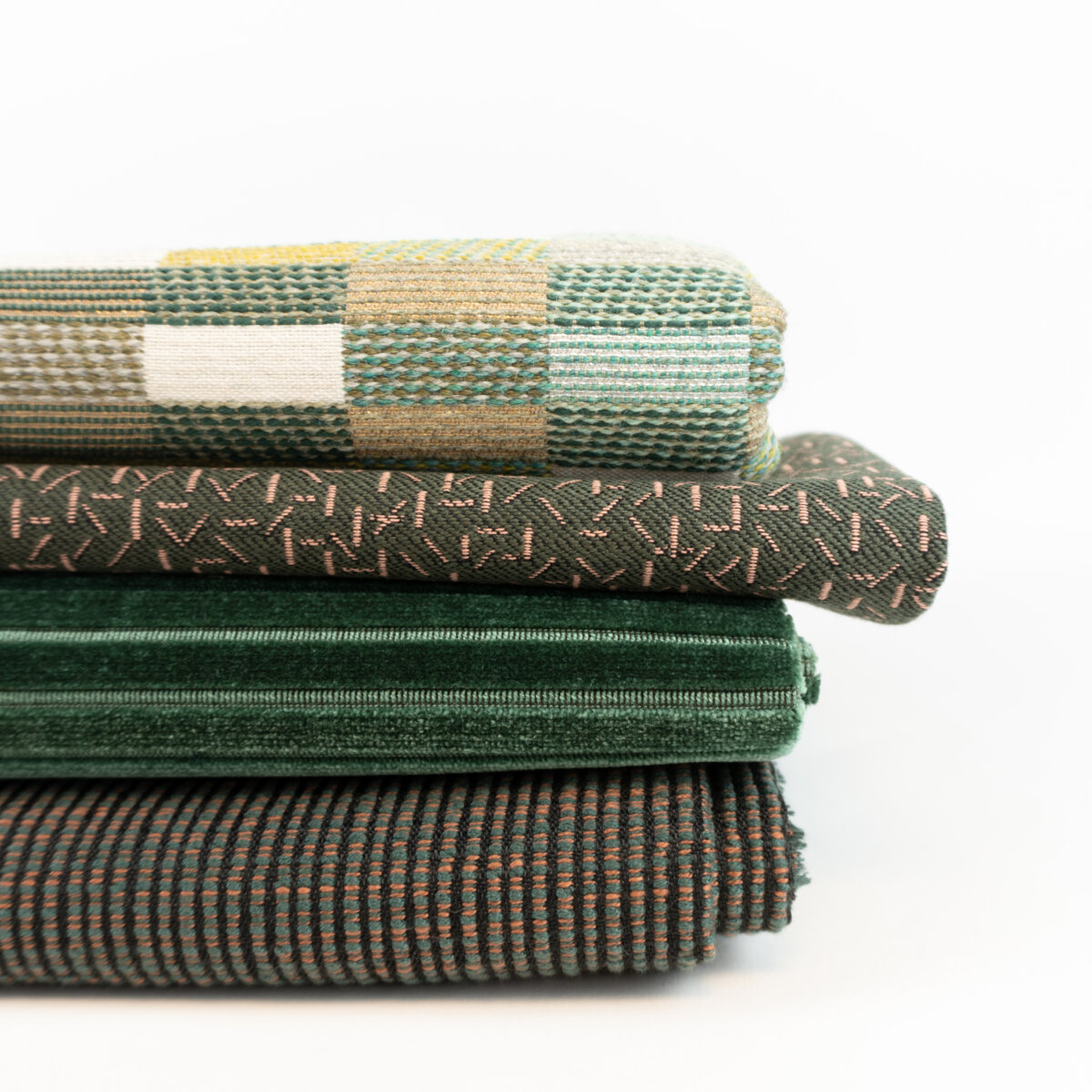 Pulling from moments throughout textile history, Luna's Echo Collection nods to past techniques and iconic trends, now woven into new, contemporary designs. Each of these new textiles reflects a different time period, but all share a common story of seminal weaving styles, that today, work well together.
To celebrate these moments in time, each one nods to it's inspirational story through color names — from the names that made Corduroy popular in the 70's (Wide Wale) to the traditional Mexican culture of the late 1800's (Raya).
The collection is complete with a balance of upholstery and panel options, all working in sync allowing designers to specify the four textiles individually or together. The balance of sustainable consideration and daily performance are woven into this collection quite literally — with content including natural and recycled materials alongside those that give it durability and cleanability.
Guild
Inspired by the Bauhaus movement, Guild is a beautiful mid-century geometric structure. The influential women of the Bauhaus Weaving Workshop created a wide array of inspirational and dynamic fabrics, defining the era and indicative of the Bauhaus movement. Taking inspiration from their work, but modernizing it for the current day, Guild brings the thoughtful and considerate look of the Bauhaus period into the current day.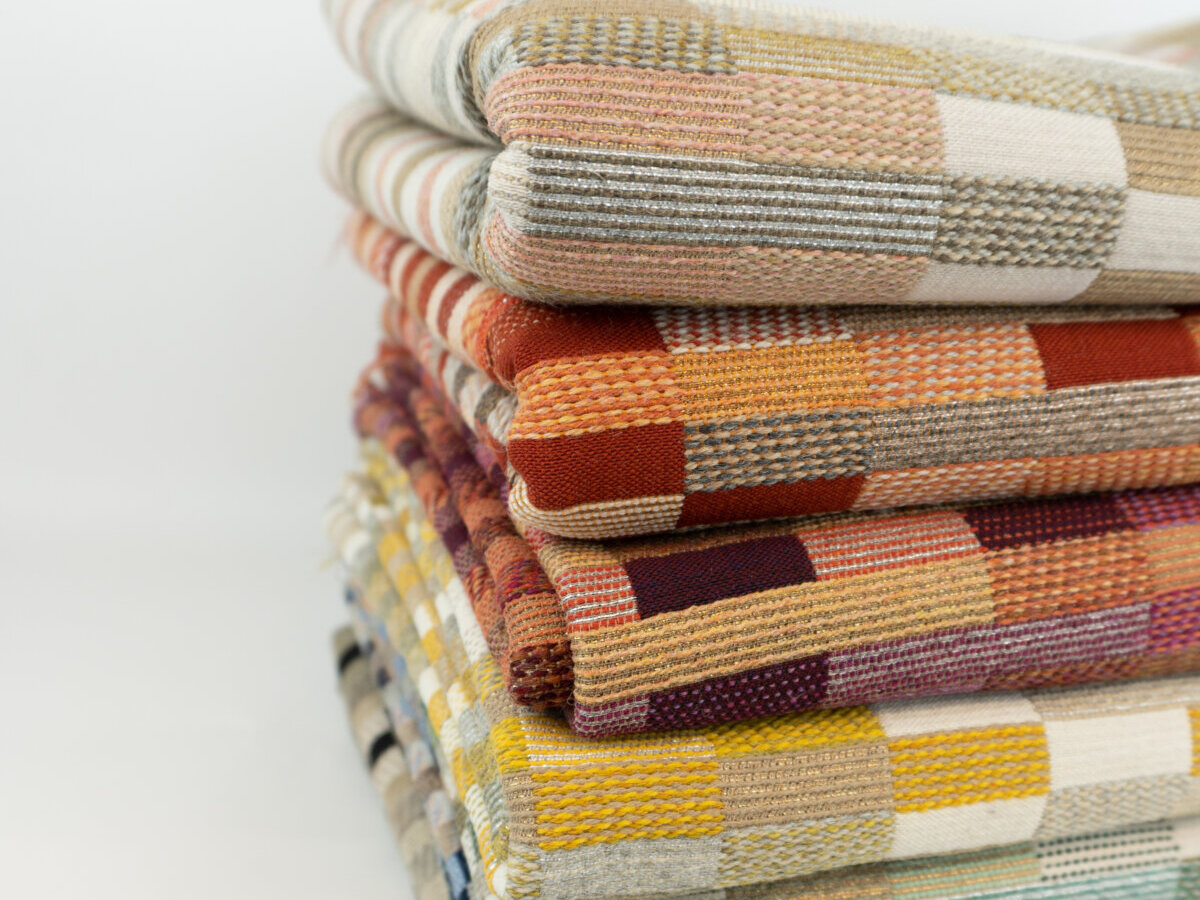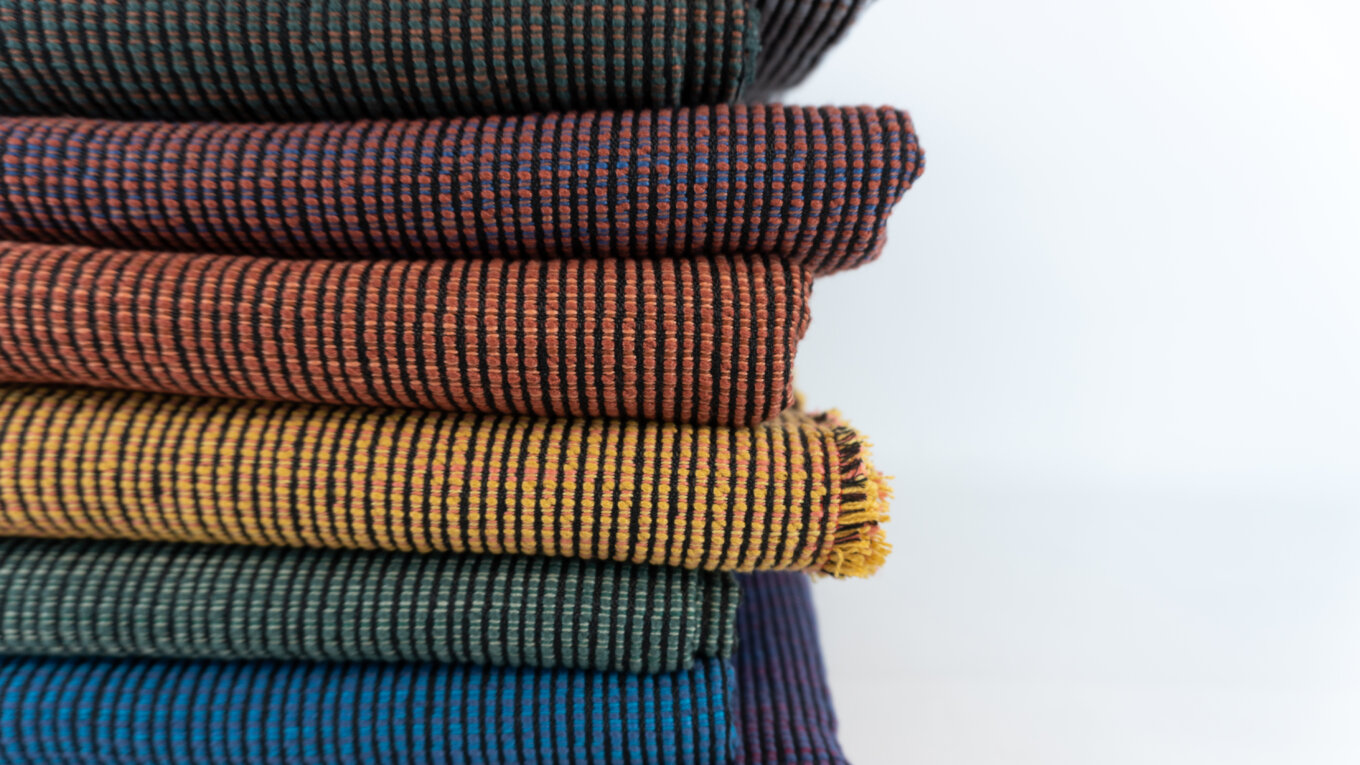 Raya
Within the collection, Raya calls back to earliest point in history — recalling the traditional weaving techniques of the Mexican Serapes Blankets. Raya nods to this weaving technique in an up-to-date look and feel. Raya, meaning stripe in Spanish, offers vivid color, striaed texture, and rich stripe evoking a "Modern Mexican" vibe that fits any interior. Pulling from that concept, the color names all are all inspired by different Spanish terms reflective of the colors.
Wide Wale
The perfect current velvet for today inspired by the classic corduroys of the 60s and 70s, Wide Wale brings a lux and bold look to any design palette. This classic velvet textile adds a bold touch with its "wide wale" pleat, giving it its name and a modern twist. Wide Wale comes in 15 colors, covering rich neutrals, strong jewel tones, and earthen-inspired shades. Throwing back to the 60s and 70s, each color is named for the iconic people who made corduroy famous — from Wes Anderson characters to The Beatles.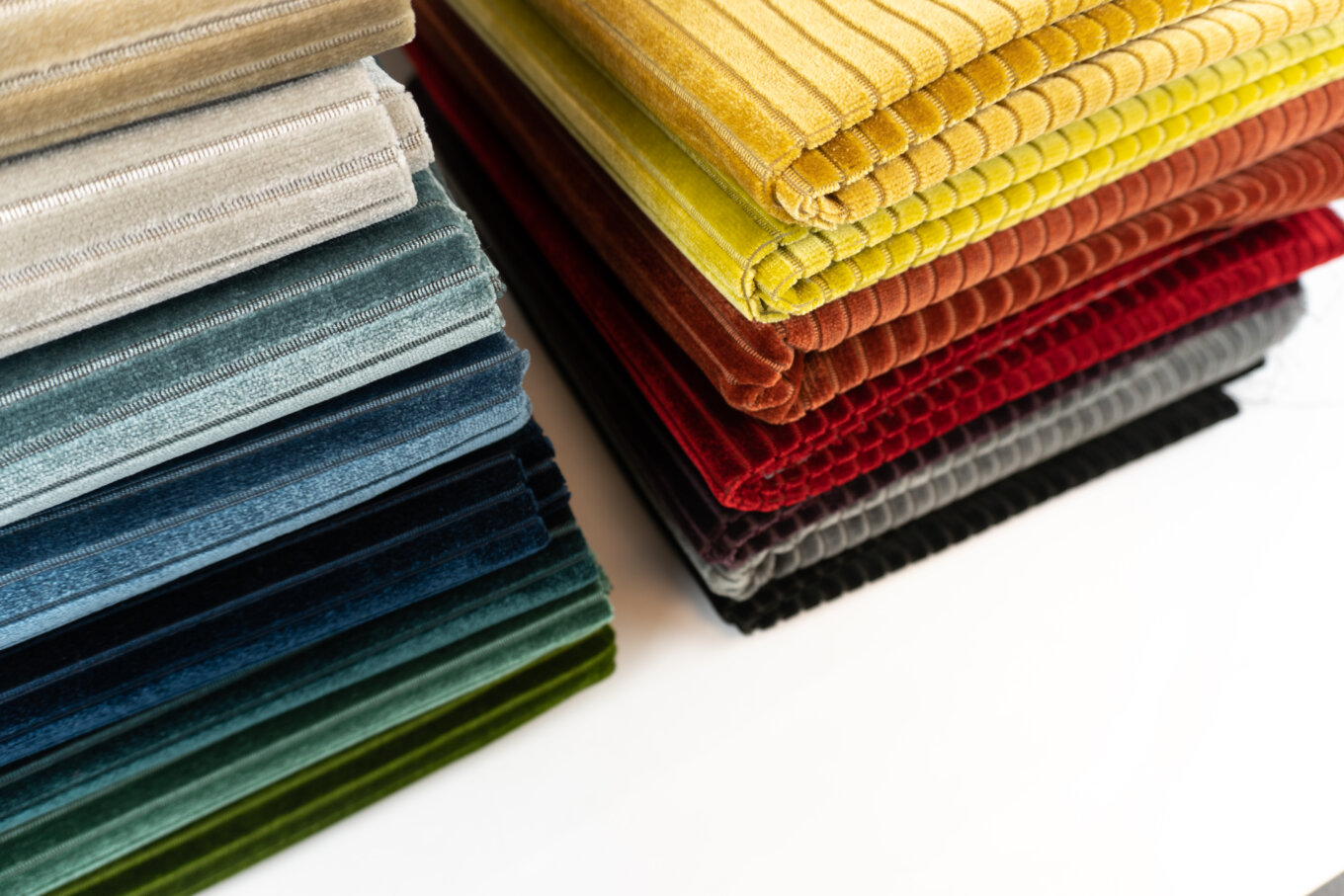 Dash
Originally inspired by a piece of art from the 80s with a similar motif, Dash brings a playful new graphic to the Luna collection. Woven in a modern way, this pattern adds a fresh and light look while remaining refined and thoughtful. It adds just a touch of pattern through its delicate line work. In considering its 1980s muse, the color palette and their names all nod to that era in a refreshed way.