For this month's Prompt, we're so excited to be welcoming Katie Vance of Powell Nashville!
Interior Designer and Entrepreneur Katie Vance is the design mind behind some of Nashville's most stylish hospitality spaces – Butchertown Hall, The Russell Hotel, The Cordelle and in late 2021 opening Chef Sean Brock's eagerly anticipated new restaurant, Audrey. A native Tennessean, Vance has spent more than a decade in the commercial and hospitality Interior Design field in her home state and beyond – working with an A-list clientele of chefs, restaurateurs, hoteliers and developers. Vance was selected as the International Interior Design's Association Tennessee Chapter Member of the Year in 2019 and to Nashville's esteemed Forty Under Forty of Business Professionals in 2020. In 2011, she created and launched modern handmade market Porter Flea, a semi-annual event with an aim of promoting and propelling Nashville's independent craft and design scene. Her work has earned praise from a mix of local, regional and national organizations and publications, from the Architectural Digest and Dwell to Domino and Southern Living.
Keep reading to learn what's inspiring her lately, her key factor for a successful project, and more information about her process!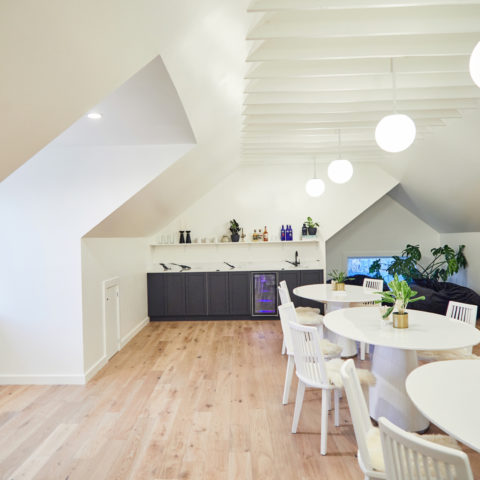 Who or what has been your biggest source of inspiration lately?
This is a tough one since normally my answer would be travel. I am finding inspiration in nature around my home for the first time! But also cannot wait to go to on my rescheduled trip to Tokyo!
Where's your favorite place to work? (during non-COVID times, of course)
I love working in any space that has great natural light and an energized team to collaborate with!
What's your caffeinated beverage of choice to kick start your day?
Currently obsessed with the oatmilk draft latte from La Colombe Coffee.
Favorite Luna Textile to spec right now?
Cozy is always a fav but I am also loving the new Loggia – both colorways are stunning and so on trend.
What project has been your favorite of late?
Oh wow this is like picking a favorite child! I love all of my projects – Of Note was certainly a standout because of the uniqueness around the design considerations/concept and I just finished Sean Brock's new 10,000 sq ft restaurant in East Nashville that I am SO excited for its opening.
Best piece of advice for being a part of a successful design project?
Communication is key.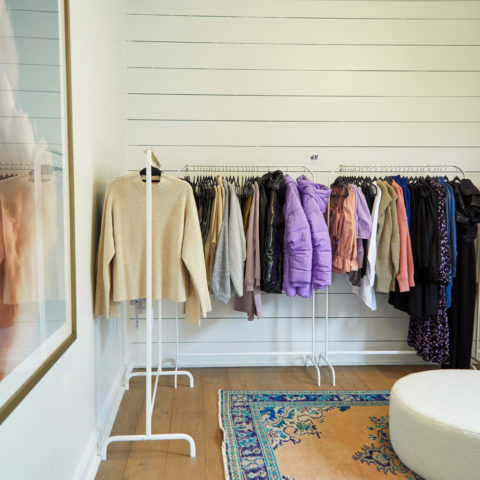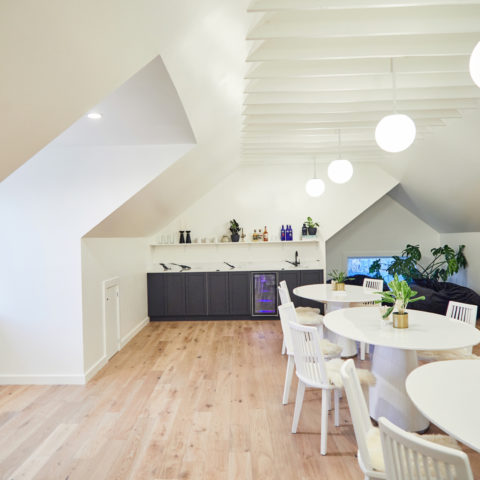 Favorite playlist for the office?
Probably anything Beyonce.
Top design tip for any space or project?
Creative design projects should have some element of risk in order to push the limits on good design. Some element should feel risky!
What design trend are you most looking forward to using in 2021?
Well I am a houseplant lover so I am loving all of these trends of plant covered interiors and have some projects getting the full houseplant treatment.
Give us some background into your process — what drove you to choose Metro for the banquette setting in Note House?
We wanted the banquette to feel neutral to provide a perfect backdrop to many styles of member photos but we wanted an edge to it. So bringing in the very textural neutral was a perfect statement for the project.
(Note House is a content creation and co-working space for influencers and creatives in Nashville, started by Of Note and designed by Powell. The space features Metro in Westminster (UTR902) on this banquette seating space.)