We are so thrilled to have William Shih for the latest edition of our Prompt series!
William has over 20 years of architectural and design experience and has accomplished the unthinkable. After 10+ years working on the architectural side of interiors, William transitioned into a design focused role. Now William has the pleasure of working on some of the design industry's most noteworthy projects in the realm of furniture and finishes. His impressive portfolio of design projects includes Bank Of America, Pfizer, Institutional Investors, and Biotronik to name a few.
Read on to learn a bit about where he's finding inspiration, his advice for successful projects, and how he kick starts his day.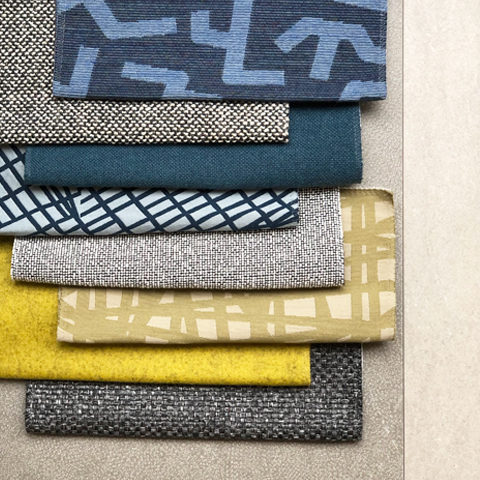 Who or what has been your biggest source of inspiration lately?
As of recently, I have found Giorgio Morandi particularly noteworthy. The Italian painter and printmaker's deliberate use of pale colors create inward looking works of art that are sensitive to the objects which he portrays.
Where's your favorite place to work? (during non-COVID times, of course)
I have always enjoyed working in the resource library as it is a source of inspiration for me. Being surrounded by textiles, finish samples, and color chips that I can see, and touch firsthand allows me to gather my thoughts and transform them into a reality for my clients.
What's your caffeinated beverage of choice to kick start your day?
I particularly enjoy black coffee with almond milk
Favorite Luna Textile to spec right now?
Coco Damier or Bungalow Piano
What project has been your favorite of late?
As of lately, working with Pfizer on their headquarters has been particularly fulfilling for me. This project has been many years in the making as I have worked with them on previous locations. It is so rewarding for me that I have the opportunity to work on their headquarters because that means they have appreciated the work I have done in the past and prize my ideas.
Best piece of advice for being apart of a successful design project?
The best advice I can give is to always trust your instinct. From there, take a brief pause and come back to the task at hand with a set of fresh eyes.
Favorite playlist for the office?
The Calm Down playlist on Spotify
Top design tip for any space or project?
Allow the textiles and finishes to speak for themselves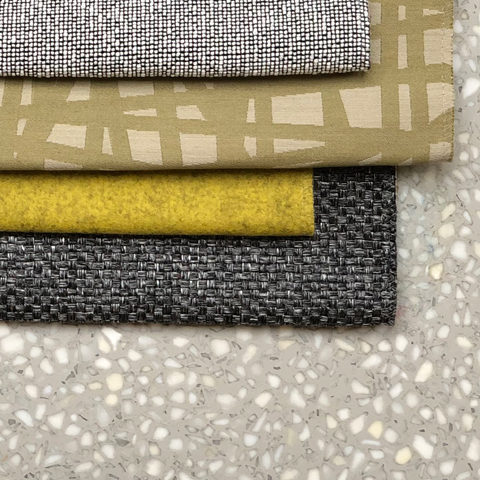 What design trend are you most looking forward to using in 2021?
I look forward to Minimalist Eastern inspired aesthetics. I hope to have the opportunity to incorporate this into my work but if not, I will appreciate seeing what others can do with it.
Give us some background into your process — why did you chose the items you did in the fabric palette?
I wanted to create a balance between neutrals and color. My use of colors is intended to compliment the timeless and serene background. I find this mirrors the nature of life that so many of us can relate to.