This month we are thrilled to welcome NYC-based designer Deana Lenz to our Prompt series. She has worked as a successful executive producer, director, and creative director for over twenty years by marrying ideas, substance, and art. Her multi-talent has been about the visuals; helping her clients see beyond their current environments and create a new modern and timeless home. her company has been creating and visualizing new environments for her decor clientele across the country, bringing her distinct modern eye to clients while ensuring she understands what the clients want. She then translates it into a timeless and modern home.
Keep reading to learn about how she approaches her design projects!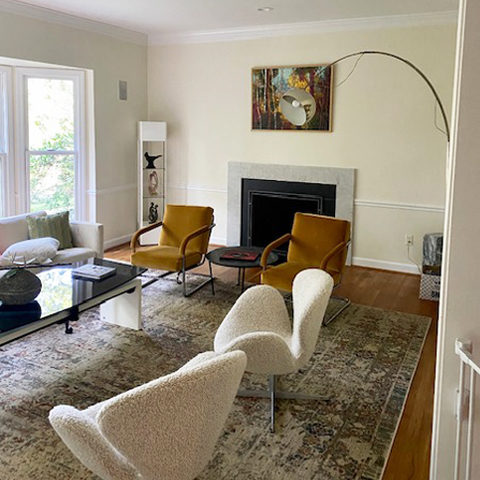 Who or what has been your biggest source of inspiration lately?
Driving through the mountains of Colorado has really helped me to focus on the layers of nature thus translating it into textiles and furnishings.
Where's your favorite place to work? (during non-COVID times, of course)
On the floor of any room. It allows me to spread out all my textiles, tear sheets, and samples to make my idea like an "art project"
What's your caffeinated beverage of choice to kick start your day?
I do a mix: one decaf and one Caffeinated Nespresso steamed with Almond Milk topped off with cinnamon. On the mornings when I need an extra jolt, I toss in some dark chocolate.
Favorite Luna Textile to spec right now?
I love so many, but I have to say, I use Cozy Lamb a lot.
What project has been your favorite of late?
I am designing a home in Telluride that has so many different elements in it from feature walls of stone to slanted dining room windows with many more surprises. I can't wait to install in 2022. The house is directly on the slopes so my clients can ski in and ski out. We have chosen pieces that do not define a typical ski house. We went for furnishings and lighting that are custom, modern, eclectic surrounded by comfort where the family and guests can gather.
Best piece of advice for being a part of a successful design project?
Communication, communication, research, and research!
Favorite playlist for the office?
A nice mix of pop, classic rock jazz and some rap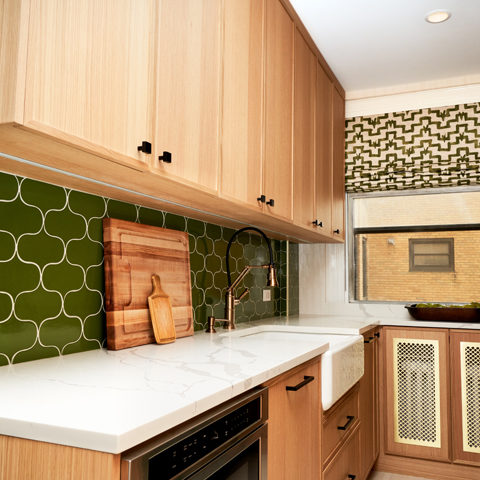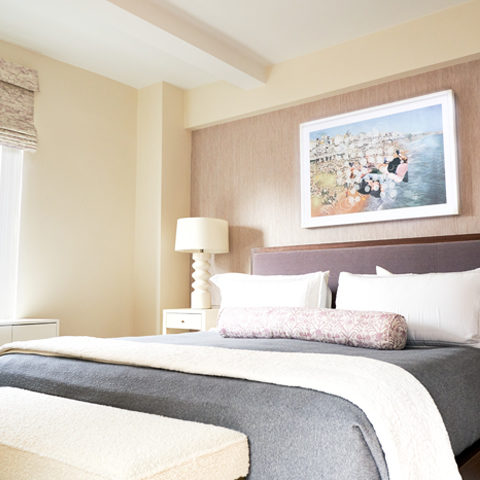 Top design tip for any space or project?
I always use a vintage/mid-century piece that will be unexpected.
What design trend are you most looking forward to using in 2021?
I am very much looking forward to any new lighting from Apparatus.
Give us some background into your process — how do you begin designing a space?
I always start with choosing the lighting (which is always artful trying to highlight new artisans) Nest step is color scheming and then I go onto picking textiles that add texture and highlights.